Craig's 8-Second Nova
Keep up with all the racing news by liking my Facebook page.

2012-2013 Updates

Its been a while since my last update. A lot has happened over the last couple of years. Things have changed a lot in Outlaw 8.5 so I'm in the middle of moving up to True Ten 5 (known as True Street in this area) and will be racing on 275 radials in 2014. This is partly due to rules changes that have lead the class to a limited format. My engine combo would need significant changes to be legal for 8.5 racing in this area and I'm not interested in doing that. I'm also not interested in slowing down at this point. so I'm making big changes that have taken all year but I'm very close to being out testing. Hopefully the car will be ready for shakedown runs in October 2013.

2012 started with a trip to a big race in Holly Springs, MS and a broken planetary gear set in the tranny. I had hoped to make some noise in Outlaw 8.5 at that race but ended up watching after the breakage. That's how it goes sometimes! The rest of 2012 was going well until July. I was leading points at US60 Dragway in Outlaw 8.5 but got the car into the wall on an extremely hot day and that ended my year. But things are on the mend.

2009-2011 Race Season Overviews

2009 was a fun year of racing at London Dragway and Lake Cumberland Dragway. This 8.5" tire racing is really taking off. I qualifed and ran well all year against very tough competition. Many rounds won. I finished the year with a win in the last race at Lake Cumberland and a new best ET of 5.48. So I was able to really step up from my 2008 performances.

2010 started off well with a runner-up in Outlaw 8.5 at London, KY and a new best of 5.48@127.9. I ran well all year but ended up hurting the motor in August and deciding to sell off most of the motor at that point. The Brodix 18X heads and HVH intake had served me well for 10 years but it was time to step up.

Most of 2011 was spent finishing the new motor. It dyno'd well and gave some promising performances late in the year. I had some issues with pushrods that I finally figured out with the help of Manton Pushrods, Rapp Racing and Grubb Motorsports. Huge thanks for the support guys! The year ended with a runner-up and a new personal best of 5.30@133.5. I have only begun to tune on this new setup. 5.20s here we come!

For the off-season, I'm looking for more fiberglass to help me get down to the class minimum weight. Trunk, fenders and maybe Lexan windows are in the works. I might be considering an Induction Solutions fogger as well. We'll see.

Again, a big thanks to my sponsors. Todd at TRZ Motorsports, Brad Ector of Bradco Engineering, Mark Rapp at Rapp Racing and Dennis Clark of Carnivore Performance. I really appreciate your continued support!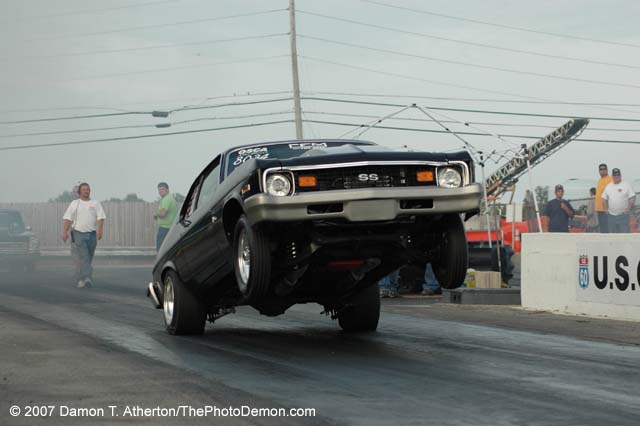 My '73 Nova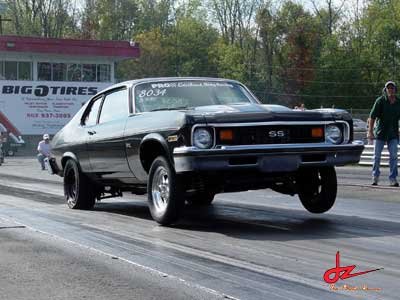 Sponsors
I'm getting help from a great group of people. Without their financial assistance, expert advise and skilled hands, this max-effort race program would not have been possible. So please give them a call next time you have needs for your race program. Whether it be a killer tranny and torque converter, a new set of slicks, a reliable nitrous bottle pressure system to give you that edge over the competition or the best race fuel in the business, these guys can meet all your needs and expectations!